Our Services
The advanced dentistry services and procedures provided by our skilled endodontic team can address oral pain caused by traumatic injury or severe infection. Take a look at a list of our comprehensive services to learn more about the quality of our care.
We want to be your dentist.
We appreciate your interest in Western Mass Endodontics. As members of the American Association of Endodontists, our expert team is led by respected endodontic specialists and is dedicated to providing the highest standard of professional care in a friendly, comfortable environment. By referring you to our care, your dentist has shown their concern that you receive the finest endodontic care possible. Our goal is to provide unsurpassed quality in a compassionate environment of professionalism and clinical excellence.
Schedule Consultation
Meet Our Team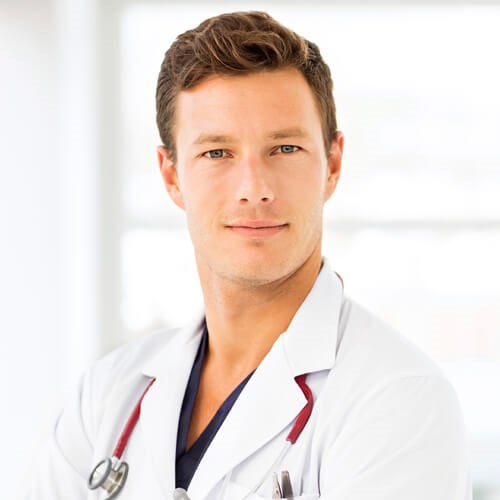 Our expert team of board-certified endodontic specialists and highly trained support staff are each equipped to provide superior endodontic care to each of our patients. We are committed, as a team, to providing comprehensive care to each of our patients with an approach that helps you feel confident about the quality of our care. We believe that education on good oral hygiene is key in preventing expensive, unnecessary dental work, and we try our best to provide hands-on instruction and detailed advice to help our patients maintain optimal oral health.
Learn More
"The entire staff is professional, and most importantly kind. Thank you for making a stressful event less so."
D.F.
Google
"I was referred to Dr. Granados after suffering for months from intense burning pain. While I had been seen by a neurologist and other practitioners, no one could accurately identify the source of my pain. Dr. Granados ordered X-rays and then quickly and confidently identified the issue. He believed a root canal would end my pain. One month later, I can say his diagnosis was correct and I am pain free. His knowledge, professionalism, and empathetic demeanor make Dr. Granados a true stand out in his field. I give him my highest recommendation!"
A.Y.
Google
"Excellent practice. Second root canal I have had done there. I am terrified of dentists but I am totally confident in WME. So far I have had work by Dr. Odierna and today by Dr. Granados. Both are very professional, very personable and put me totally at ease. I honestly almost fell asleep today while watching HGTV on the tv overhead (yes a TV!!) and getting a root canal. You would realize what a miracle this is if you knew me and my fear of dentists. Thank you Western Mass Endo!!!!"
L.P.
Google
"Never felt a thing during the root canal he was very kind and caring to make sure I had no pain"
J.G.
Google
"I am an irrationally, fearful person when I am in a dentist office. I was made to feel so at ease by Jeanie; she was wonderful. Dr. Granados was equally as wonderful. He explained everything that needed to be done and I came away not as stressed as I usually am when I leave a dentist office. Even the receptionist was great. So welcoming and kind."
S.B.
Google
Discover More