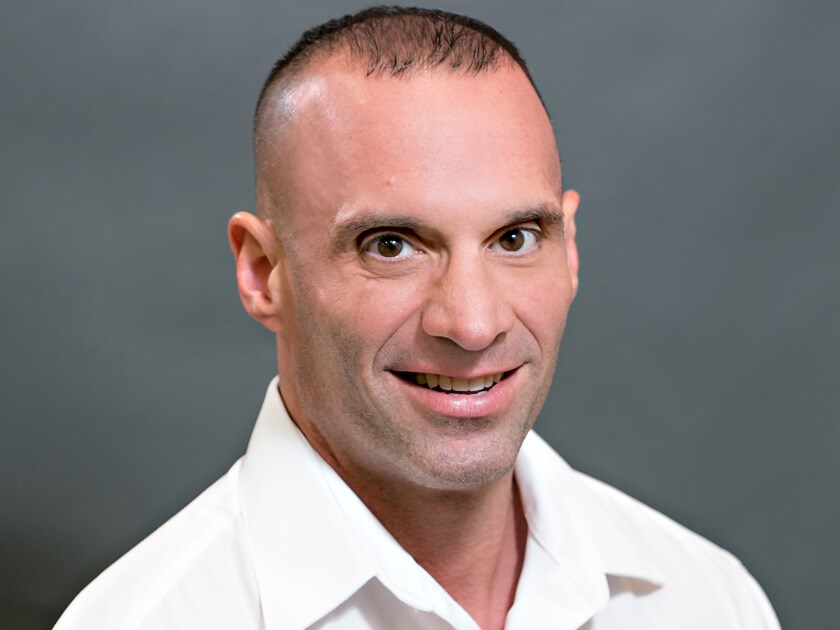 Since June of 2004, Dr. Eric Shapiro, an endodontic specialist and member of Western Mass Endodontics' skilled dental team, has been providing unparalleled endodontic care to greater central MA area. Dr. Shapiro actively pursues advancements in his field and is committed to contributing to the Western Mass Endodontics mission of remaining a premier, state-of-the-art endodontics facility. In his time away from the practice, Dr. Shapiro enjoys physical activity and the great outdoors.
After obtaining his Doctor of Dental Surgery degree from the University of New York at Buffalo, Dr. Shapiro enrolled in the U.S. Navy where he completed an Advanced Education in General Dentistry while serving his country. Dr. Shapiro went on to earn his certificate in endodontics from the State University of New York at Stony Brook in 2004. Continuing education courses permit Dr. Shapiro the ability to remain current in the evolving world of endodontics.
Because of his focus on the advancement of the industry and his dedication to providing comprehensive, quality endodontic care to his patients, Dr. Shapiro is skilled in providing a variety of surgical and nonsurgical procedures and treatments to patients of Western Mass Endodontics. Among his specialties, Dr. Shapiro is exceptionally skilled at endodontic retreatment, a meticulous procedure which addresses dental pain caused by the infection of a tooth that has been treated before, unsuccessfully.
Memberships and Societies
Dr. Shapiro maintains membership in the following societies to further his service to central MA area patients:
American Dental Association
The American Association of Endodontists
The Valley District Dental Society
Hampshire County Dental Society
Our Reviews
"Exceptional job fixing a damaged tooth. The office was able to squeeze in my root canal before my vacation, with no hesitation. The staff was welcoming professional and clearly very good at what they do. Office is beautiful, bright and stocked with modern equipment. I have had two root canals in the past from a hockey injury, so was concerned about the amount of pain I might have to stick out. That said, Dr. Shapiro and his team made me feel completely comfortable and confident in the process from the second I was in the chair. I felt nothing. If I ever have to get work done like this in the future I will absolutely be back. The team at Western Mass Endo is as refined as they come. I can't thank them enough. If you need a root canal, these are your people. -Tim"
T.N.
Google
"I was very impressed with Dr Shapiro who performed a root canal today. He took the time to explain the entire procedure while performing the procedure. I would give him an A+"
M.K.
Google
"Definitely recommend Dr Shapiro and the staff. Professional and pleasant group. Have received excellent care."
W.G.
Google
"I got right in for an emergency visit even though I had never been there before. The entire staff was extremely welcoming and very helpful. Dr. Shapiro was amazing. He did my emergency root canal so quickly and I did not feel a thing. My whole experience was a 10 out of 10."
D.C.
Google
"I just want to say that this was one of the best dental experiences I've had. The wait time was very minimal, I was able to get in, get my X-Rays done, have a scan done of the area, and have the Root canal performed very quickly. Dr. Shapiro was thorough with his explanations of what he was doing and kept all pain to an absolute minimum. Although dental work is not fun WME made it a lot more bearable. Also Dr Shapiro provided a follow up the next day to make sure the tooth was feeling good. Truly an amazing organization."
J.M.
Google